21. Tolieting: Cats Protection
Kittens born in Cats Protection care should be exposed to a range of litter substrates, especially during the socialisation period of two to eight weeks. This will make them more likely to cope with change in the future, and therefore less likely to be returned to Cats Protection.
The site of the litter tray can be an issue in the pen environment, but needs to be private, away from food and water and out of the sight of other cats.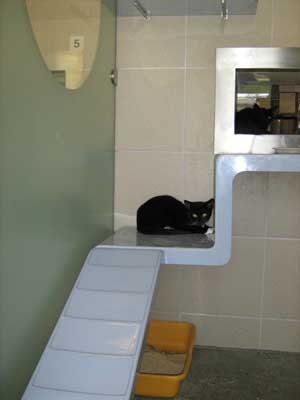 Image author - Cats Protection/VET Team, licence -
CC BY-NC-ND 2.0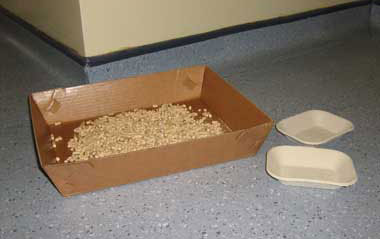 Disposable litter tray and food bowls used in isolation facilities.
Image author - Cats Protection/VET Team, licence -
CC BY-NC-ND 2.0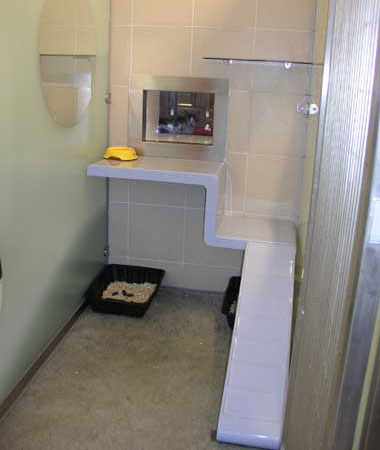 Image author - Cats Protection/VET Team, licence -
CC BY-NC-ND 2.0